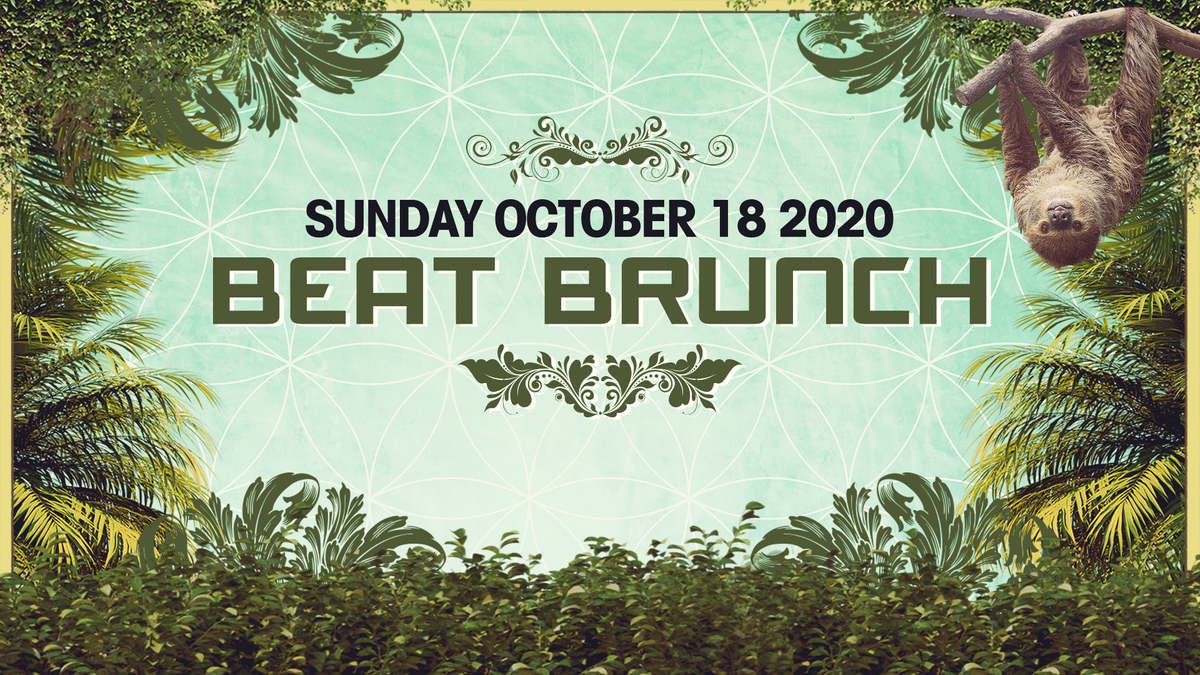 Beat Brunch ft. Sacha Robotti
RealMusic Events presents....
:::: BEAT BRUNCH ::::
Join us for the deep edition of our musically delicious & socially distanced brunch experience. Located in a beautiful & spacious outdoor garden with table reservations, pre fixe menu, mimosas, & more.
♫ Tunes provided by:
10:00-11:30 Doseph
11:30-01:00 KIVI
01:00-03:00 *SACHA ROBOTTI*
03:00-05:00 Andrew Parsons
at
HAPPY FOODS
(Swoop House & Garden)
3012 Gonzales St
Austin, TX
18+ Welcome // 10am - 5pm
→→ Table reservations are required to attend. Reservations launch Friday Oct 9th here
(additional details provided below)
✓ Masks are required for entry and throughout the property when not seated. (Please respect this requirement to ensure safety & comfort for all. Anyone who is unable to abide by this will be kindly asked to leave).
✓ No outside food or drinks permitted.
✓ No pets please (though we love our fur babies!)
:::: Additional Details ::::
— Tickets will be $40/person for brunch and you must select one of the following meals per person:
▣ Sawyer's Benedict with Ham, Sawyer's Famous Biscuit, Poached Egg + Creole Hollandaise w/ Brabant Potatoes
+ Chocolate Parfait
▣ Lamburger with Raclette Cheese, Fried Egg, Herbs + Tzatziki w/ French Fries w/ Kalamata Aioli + Chocolate Parfait
▣ Fall Vegetable Frittata w/ Kale Salad + Brabant Potatoes (Vegetarian & Gluten Free) + Chocolate Parfait
▣ Vegan Muffaletta w/ Fried Green Tomatoes, Roasted Red Peppers, Tomatoes, Lettuce, Olive Salad & Vegan Mayo on Homemade Muffaletta Bread + vegan chocolate parfait
— When booking, you must reserve a table with a minimum of 2 people, max 6.
— Your outdoor dining table will be allotted for you for ab 2 hours (tables will need to be cleaned 15 min prior to the next reservation).
— When your dining reservation ends, you do not have to leave but you can find a spot at the other non-dining garden lounge spots should you desire to stay longer & hear some more tunes.
— You will be able to add on a la carte items and drinks (cold brew, mimosas, wine, beer, plus their standard menu items)
Reservations are limited